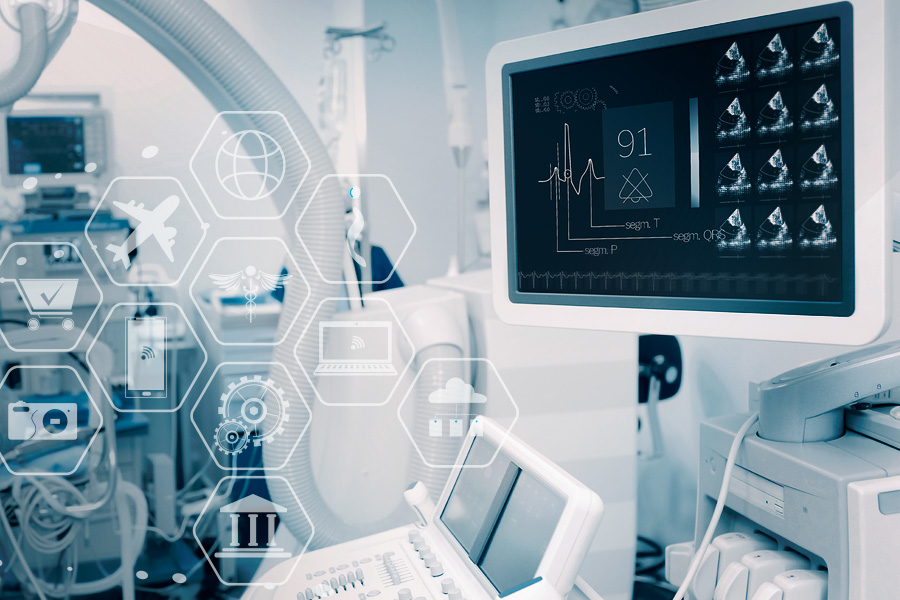 Competent Cells Market Synopsis:
In this report, LP Information studies the present scenario with the base year being 2017 and the growth prospects of global Competent Cells market for 20182023.

Competent cells are bacteria which can accept extrachromosomal DNA or plasmids. Cells can be made competent in several ways. One such way is to "shock" it, which involves cooling the bacteria in a Calcium Chloride bath at 0 degrees Celsius, then quickly heating it to around 47 degrees Celsius for approximately 90 seconds too long will denature the cell membrane, killing the bacteria. The calcium chloride ions neutralize the repulsion between the negatively charged phospholipid heads of the cell membrane and the negatively charged phosphate groups on the DNA. The quick heat shock creates a thermal gradient which, in turn, creates a draft leading into the cell, allowing extrachromosomal DNA such as plasmids to enter the cell, allowing the bacterium to be genetically modifed.
AsiaPacific has the largest global export quantity and manufacturers in Competent Cells market, while the North America is the second sales volume market for Competent Cells in 2016.
In the industry, Merck KGaA profits most in 2016 and recent years, while Thermo Fisher Scientific and Agilent Technologies ranked 2 and 3.The market share of them is 13.28%, 9.52% and 7.00% in 2016.The gap of market share is keep on enlarged due to different strategy.
Nowadays, there are two mainly types of Competent Cells, including Chemically Competent Cells and Electrocompetent Cells. And Chemically Competent Cells is the main type for Competent Cells, and the Chemically Competent Cells reached a sales volume of approximately 42236 K Unit in 2016, with 64.12% of global sales volume.
Competent Cells technology is much mature now, and new enterprises can not surpass existing famous brands on reputation or design in the short term. So, the study group recommends the new entrants need to be considered carefully before enter into this field.
Over the next five years, LPILP Information projects that Competent Cells will register a xx% CAGR in terms of revenue, reach US$ xx million by 2023, from US$ xx million in 2017.

This report presents a comprehensive overview, market shares and growth opportunities of Competent Cells market by product type, application, key companies and key regions.

To calculate the market size, LP Information considers value generated from the sales of the following segments:

Segmentation by product type:
Chemically Competent Cells
Electrocompetent Cells
Segmentation by application:
Subcloning & Routine Cloning
Phage Display Library Construction
Toxic/Unstable DNA Cloning
HighThroughput Cloning
Protein Expression
Mutagenesis
SingleStranded DNA Production
Bacmid creation
Crelox recombination PIR1/PIR2

We can also provide the customized separate regional or countrylevel reports, for the following regions:
Americas
United States
Canada
Mexico
Brazil
APAC
China
Japan
Korea
Southeast Asia
India
Australia
Europe
Germany
France
UK
Italy
Russia
Spain
Middle East & Africa
Egypt
South Africa
Israel
Turkey
GCC Countries

The report also presents the market competition landscape and a corresponding detailed analysis of the major players in the market. The key players covered in this report:
Merck KGaA
Thermo Fisher Scientific
Agilent Technologies
Takara Bio
Promega Corporation
Beijing TransGen Biotech
GeneScript Corporation
Yeastern Biotech
New England Biolabs
QIAGEN N.V.
OriGene Technologies
Lucigen
Zymo Research
BioRad Laboratories
Bioline
Delphi Genetics
IBA GmBH
Cell Applications
BioDynamics Laboratory
Scarab Genomics
GCC Biotech
SMOBIO Technology
Edge BioSystems

In addition, this report discusses the key drivers influencing market growth, opportunities, the challenges and the risks faced by key players and the market as a whole. It also analyzes key emerging trends and their impact on present and future development.

Research objectives
To study and analyze the global Competent Cells market size by key regions/countries, product type and application, history data from 2013 to 2017, and forecast to 2023.
To understand the structure of Competent Cells market by identifying its various subsegments.
Focuses on the key global Competent Cells players, to define, describe and analyze the value, market share, market competition landscape, SWOT analysis and development plans in next few years.
To analyze the Competent Cells with respect to individual growth trends, future prospects, and their contribution to the total market.
To share detailed information about the key factors influencing the growth of the market growth potential, opportunities, drivers, industryspecific challenges and risks.
To project the size of Competent Cells submarkets, with respect to key regions along with their respective key countries.
To analyze competitive developments such as expansions, agreements, new product launches and acquisitions in the market.
To strategically profile the key players and comprehensively analyze their growth strategies.