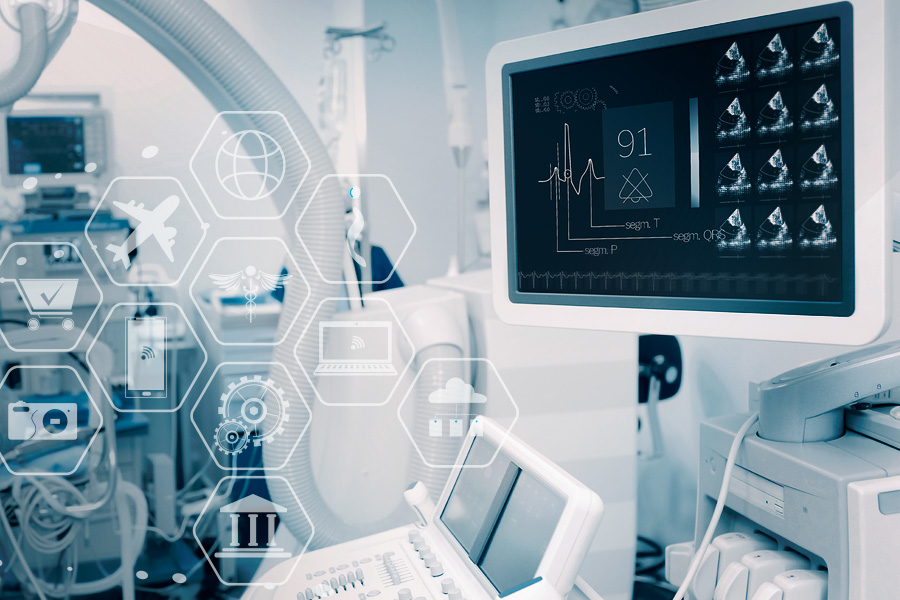 Dynamic Blood Pressure Monitor Consumption Market Synopsis:
In this report, LP Information covers the present scenario with the base year being 2017 and the growth prospects of global Dynamic Blood Pressure Monitor market for 20182023.

ABPM measures blood pressure at regular intervals every 1530 minutes is typical throughout the day and night. It is especially useful for patients in the following groups:
• To evaluate suspected whitecoat hypertension in patients with hypertension and no target organ damage.
• Apparent drug resistant hypertension
• Hypotensive symptoms with antihypertensive medications
• Episodic hypertension
• Autonomic dysfunction
Because blood pressure is monitored during sleep, ABPM is useful to determine whether the blood pressure falls at night compared to daytime values. A night time fall is normal. Absence of a night time dip is associated with increased cardiovascular disease risk and other endorgan damage.
Ambulatory BP monitors are fully automatic and can record BP for 24 hours or longer while patients go about their normal daily activities. Monitors measure about 4 by 3 inches and weigh about 4 lbs. They can be worn on a belt or in a pouch and are connected to a sphygmomanometer cuff on the upper arm by a plastic tube. Patients are asked to keep their arm still while the cuff is inflating and to avoid extreme physical exertion while wearing the monitor.
The information can be obtained through ABPM are the true, mean blood pressure; the diurnal rhythm of blood pressure and blood pressure variability.
Ordinary ABPM mainly used for medical diagnose and occupies about 89% market share in 2016, and the proportion of Mobilebased ABPM in 2016 is about 11%, and the market share of this will be more and more.
The most proportion of Dynamic Blood Pressure Monitor is used in Hospital, and the market share in 2016 is about 55% and the proportion of Clinic in 2016 is about 33%.
North America is the largest consumption place, with a consumption market share nearly 41% in 2016. Following North America, Europe is the second largest consumption place with the consumption market share of 32%.
Market competition is intense. With the development of society and the changing of consumer demand, the Dynamic Blood Pressure Monitor industry will be more and more popular in the future.
There are many manufacturers with small scale in China. The market is chaos and a market adjustment is expected in the future, and this phenomenon also appears in other developing countries.
Over the next five years, LPILP Information projects that Dynamic Blood Pressure Monitor will register a xx% CAGR in terms of revenue, reach US$ xx million by 2023, from US$ xx million in 2017.

This report presents a comprehensive overview, market shares, and growth opportunities of Dynamic Blood Pressure Monitor market by product type, application, key manufacturers and key regions.

To calculate the market size, LP Information considers value and volume generated from the sales of the following segments:

Segmentation by product type:
Ordinary ABPM
Mobilebased ABPM
Segmentation by application:
Hospital
Clinic
Other 

This report also splits the market by region:
Americas
United States
Canada
Mexico
Brazil
APAC
China
Japan
Korea
Southeast Asia
India
Australia
Europe
Germany
France
UK
Italy
Russia
Spain
Middle East & Africa
Egypt
South Africa
Israel
Turkey
GCC Countries

The report also presents the market competition landscape and a corresponding detailed analysis of the major vendor/manufacturers in the market. The key manufacturers covered in this report:
A&D
Welch Allyn
SunTech Medical
Spacelabs Healthcare
Schiller
Bosch + Sohn
Microlife
Vasomedical
Meditech
Riester
Mindray
Suzuken
HINGMED

In addition, this report discusses the key drivers influencing market growth, opportunities, the challenges and the risks faced by key manufacturers and the market as a whole. It also analyzes key emerging trends and their impact on present and future development.

Research objectives
To study and analyze the global Dynamic Blood Pressure Monitor consumption value & volume by key regions/countries, product type and application, history data from 2013 to 2017, and forecast to 2023.
To understand the structure of Dynamic Blood Pressure Monitor market by identifying its various subsegments.
Focuses on the key global Dynamic Blood Pressure Monitor manufacturers, to define, describe and analyze the sales volume, value, market share, market competition landscape, SWOT analysis and development plans in next few years.
To analyze the Dynamic Blood Pressure Monitor with respect to individual growth trends, future prospects, and their contribution to the total market.
To share detailed information about the key factors influencing the growth of the market growth potential, opportunities, drivers, industryspecific challenges and risks.
To project the consumption of Dynamic Blood Pressure Monitor submarkets, with respect to key regions along with their respective key countries.
To analyze competitive developments such as expansions, agreements, new product launches, and acquisitions in the market.
To strategically profile the key players and comprehensively analyze their growth strategies.