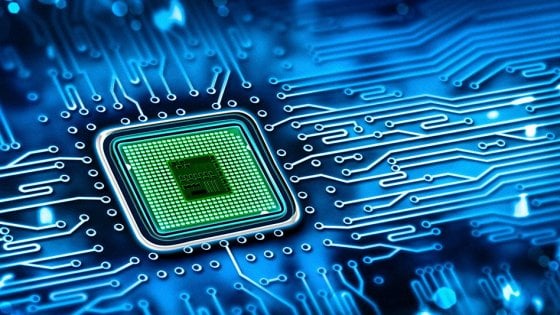 Rugged Notebooks Consumption Market Synopsis:
In this report, LP Information covers the present scenario with the base year being 2017 and the growth prospects of global Rugged Notebooks market for 20182023.

A rugged or ruggedized, but also ruggedised computer is a computer specifically designed to operate reliably in harsh usage environments and conditions, such as strong vibrations, extreme temperatures and wet or dusty conditions. They are designed from inception for the type of rough use typified by these conditions, not just in the external housing but in the internal components and cooling arrangements as well. In general, ruggedized and hardened computers share the same design robustness and frequently these terms are interchangeable.
Typical environments for rugged laptops, tablet PCs and PDAs are public safety, field sales, field service, manufacturing, retail, healthcare, transportation/distribution and the military. They are used in the agricultural industries, and by individuals for outdoor recreation activities.
Overall, the Rugged Notebooks market maintains a strong global presence; even in spite of weak economic environment and additional competition from consumer grade technologies. While this increased competition may prove a hindrance to traditional vendors in the rugged market space, it has forced many of these vendors to rethink traditional designs of devices. These additional research and development efforts are already bearing results, with recent product releases leveraging new ergonomic and design advances, often with specific vertical applications in mind. While these new releases have yet to impact bottom line revenues, the innovative thought and design behind being employed is undoubtedly having an effect on how vendors think about hardware design as well as enduser expectations in years to come.
This market is highly competitive and is dominated by leading players like Panasonic, Dell and Getac, which followed by Amrel, ACME, Twinhead Durabook and Lenovo. These Top 3 companies currently account for more than 84.14% of the total market share and are expected to retain their dominating hold over the market during the forecast period.
The market was dominated by the military segment with a share of 47.94%. The segment was followed by the government segment with 21.26%, the industrial segment with 16.00%. The military and government sectors opt for fully rugged devices due to high ruggedness requirement and extreme environment compared to the commercial segment.
Over the next five years, LPILP Information projects that Rugged Notebooks will register a xx% CAGR in terms of revenue, reach US$ xx million by 2023, from US$ xx million in 2017.

This report presents a comprehensive overview, market shares, and growth opportunities of Rugged Notebooks market by product type, application, key manufacturers and key regions.

To calculate the market size, LP Information considers value and volume generated from the sales of the following segments:

Segmentation by product type:
Fully Rugged Notebooks
Semi Rugged Notebooks
Ultrarugged Notebooks
Segmentation by application:
Military
Government
Industrial
Others

This report also splits the market by region:
Americas
United States
Canada
Mexico
Brazil
APAC
China
Japan
Korea
Southeast Asia
India
Australia
Europe
Germany
France
UK
Italy
Russia
Spain
Middle East & Africa
Egypt
South Africa
Israel
Turkey
GCC Countries

The report also presents the market competition landscape and a corresponding detailed analysis of the major vendor/manufacturers in the market. The key manufacturers covered in this report:
Panasonic
Dell
Getac
Amrel
ACME
Twinhead Durabook
Lenovo
…

In addition, this report discusses the key drivers influencing market growth, opportunities, the challenges and the risks faced by key manufacturers and the market as a whole. It also analyzes key emerging trends and their impact on present and future development.

Research objectives
To study and analyze the global Rugged Notebooks consumption value & volume by key regions/countries, product type and application, history data from 2013 to 2017, and forecast to 2023.
To understand the structure of Rugged Notebooks market by identifying its various subsegments.
Focuses on the key global Rugged Notebooks manufacturers, to define, describe and analyze the sales volume, value, market share, market competition landscape, SWOT analysis and development plans in next few years.
To analyze the Rugged Notebooks with respect to individual growth trends, future prospects, and their contribution to the total market.
To share detailed information about the key factors influencing the growth of the market growth potential, opportunities, drivers, industryspecific challenges and risks.
To project the consumption of Rugged Notebooks submarkets, with respect to key regions along with their respective key countries.
To analyze competitive developments such as expansions, agreements, new product launches, and acquisitions in the market.
To strategically profile the key players and comprehensively analyze their growth strategies.