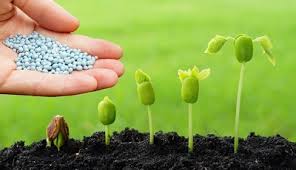 Biopesticides are pesticides derived from natural sources such as animals, plants, bacteria, and certain minerals. They include naturally occurring substances that control pests. Biopesticides do not leave a toxic residue. Moreover, they provide a permanent or long-term control on pests, which is driving the growth of the market. Additionally, their eco-friendly attribute is gaining popularity globally.
Global Key Players and Competition Analysis
Some of the key players profiled in the global biopesticides market are Bayer Crop Science AG (Germany), DuPont (U.S.), BASF SE (Germany), Monsanto Company (U.S.), Syngenta (Switzerland), Novozymes Biologicals (Denmark), Certis USA LLC (U.S.)
Request a Sample Report @ https://www.marketresearchfuture.com/sample_request/5098
Segmentation Analysis
Biopesticides market is segmented on the basis of type, which includes bioherbicide, bioinsecticide, bio fungicide, and others. Based on the form, the biopesticides market is segmented into dry, liquid, and others. The liquid formulation is gaining higher popularity owing to its increased shelf life as compared to other forms. On the basis of the application, the biopesticides market is segmented into foliar spray, seed treatment, soil treatment, and others. Based on the crop, the biopesticides market is segmented into cereals & grains, fruits & vegetables, oilseeds, and others.
Regional Analysis
The global Biopesticides Market is segmented into North America, Europe, Asia Pacific, and rest of the world (RoW). North America is dominating the market and the U.S. as a major contributor to this regional growth. Increasing demand for organic food in North American countries is driving the market for biopesticides in this region. Advanced agricultural techniques in Europe is expected to drive the biopesticides market at the highest rate in this region over the forecast period.
Market Scope
Biopesticides are highly effective against microbial infections that outbreak crops which is a driving factor for the growing acceptance of biopesticides in the agriculture sector across the globe. Increasing demand for organic products in the developed countries is driving the growth of the bio-pesticides market.
Browse the market data and information spread across 110 pages with 30 data tables and 17 figures of the report "Global Biopesticides Market Research Report- Forecast till 2023" in-depth alongside table of content (TOC) at: https://www.marketresearchfuture.com/reports/biopesticides-market-5098
Industry News
July 2018 – Vestaron Corporation has made available its Spear-T bioinsecticide for greenhouse growers, after the final EPA approval of its manufacturing process for a liquid formulation. Spear-T is an insect control solution, which provides the efficacy of synthetic chemistry with the safety benefits of biological. It is designed to be non-toxic to mammals, birds, fish, honeybees, and other insects. It is also used with regular fogging/spraying equipment.
About Market Research Future:
At Market Research Future (MRFR), we enable our customers to unravel the complexity of various industries through our Cooked Research Report (CRR), Half-Cooked Research Reports (HCRR), & Consulting Services.
To stay updated with technology and work process of the industry, MRFR often plans & conducts meet with the industry experts and industrial visits for its research analyst members.
Contact:
Market Research Future
Phone: +16468459312
Email: sales@marketresearchfuture.com