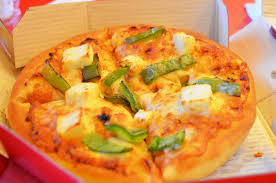 The fast food market is gaining traction owing to the varied mouthwatering options made available to the growing population. Market Research Future, a firm which specializes in market reports related to the Food and Beverage sector among others, recently forecasted in its report on Global Fast Food Market Research Report- Forecast to 2023 that the market will demonstrate a remarkable growth during the forecast period.
Global Key Players and Competition Analysis
Some of the key players profiled in the global fast food market are McDonald's Corporation (U.S.), Burger King Worldwide, Inc. (U.S.), Domino's Pizza Inc. (U.S.), Yum! Brands Inc. (U.S.), Jack in the Box Inc. (U.S.), Wendy's International Inc. (U.S.), and Doctor's Association Inc. (U.S.), among others.
Get the PDF brochure of this market insight: @ https://www.marketresearchfuture.com/sample_request/1036
Segmentation Analysis
The global fast food market is segmented into type and service-type. Based on type, the market is segmented into burger/sandwich, pizza/pasta, chicken & seafood, Asian/Latin American food, others. Based on the service type, the market is segmented into eat-in, take away, drive through, home delivery, and others. Among them, the home delivery segment is growing at a substantial rate, owing to various facilities and ease added by manufacturers, followed by the inclination of consumers towards availing doorstep delivery facility.
Regional Analysis
The global fast food market is segmented into North America, Europe, Asia-Pacific, and Rest of the World (RoW). North America is dominating the Fast Food Market followed by Europe. In North America, the U.S. is dominating the market due to the prevalence of major key players in the region coupled with a high inclination of working population towards fast foods.
Market Scope
The fast food market is growing rapidly based on the increase in the number of working population which is highly dependent on fast food, owing to its busy schedule. The market is mainly driven by growing urbanization and increasing per capita disposable income. Changing lifestyle followed by changing eating habits of consumers also influence the growth of the market positively.
Browse the market data and information spread across 115 pages with 36 data tables and 10 figures of the report "Fast Food Market Research Report – Forecast to 2023" in-depth alongside table of content (TOC) at: https://www.marketresearchfuture.com/reports/fast-food-market-1036
Industry News:
Dec 2017 McDonald's is rolling out their McVegan in Finland and Sweden as well after a successful testing campaign in the small city of Tampere.
Dec 2017 Golden State Foods Corp., a California-based supplier to the fast-food industry is expanding its operations in Texas with a new manufacturing and distribution facility for its liquid products division to be built in Burleson.
About Market Research Future:
At Market Research Future (MRFR), we enable our customers to unravel the complexity of various industries through our Cooked Research Report (CRR), Half-Cooked Research Reports (HCRR), & Consulting Services.
To stay updated with technology and work process of the industry, MRFR often plans & conducts meet with the industry experts and industrial visits for its research analyst members.
Contact:
Market Research Future
Phone: +16468459312
Email: sales@marketresearchfuture.com